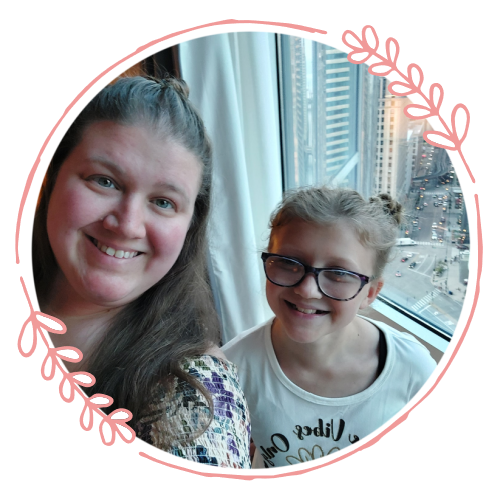 Hey there! Thanks for stopping by our little shop. We are Julie and Kelley – two mamas who like cute stuff. We thought you might like our stuff, and because our husbands said we can't keep it all, we started this fun business. We love making and finding products that make you smile! That makes us smile. It's like a smile circle.
We live in mid-Michigan and are sister-in-laws. We are married to brothers and together we have 7 kids between us. It's loud and chaotic when we all hang out, but we love it.
Julie is a born and raised Michigander. She married her high school sweetheart and they have 3 kids together, including identical twin boys! Julie's husband is a first responder and works in the community.
Kelley was born in Texas and forced to Michigan. (Kidding..). She has 4 kids and is married to the oldest brother. Her husband is a Navy vet and owns his own businesses as well.
Even though we grew up on opposites sides of the country, we have a lot in common. Including our intense desire to own micro-mini fluffy cows. We are slowing wearing down our husbands. Act surprised if you see us posting about them.